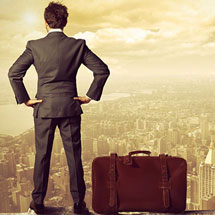 By Paul Sanders
Before you move to a new city, you imagine what your social life will be there. What often happens is that you imagine a happy social life, filled with friends welcoming you into their group with wide smiles and open arms.
But when you land in the new city, you realize that things aren't going to be as easy…
You grow disappointed, and that makes it even worse. You come across great opportunities for your social life, but you give up too soon. Clearly, being impatient here wasn't the way to do it.
Start With The Right Mindset
The first principle is to notice the differences. It's very useful to learn about the untold social norms, how social status works, and how people make friends in that city. Expats will help you out with this, as they went through the same experience.
The second principle is about curiosity and flexibility. You need to see this as a learning experience. It's going to be disorienting at first, but you can be proud of yourself because you took the challenge and got yourself outside of your comfort zone.
Decide to be flexible, open-minded; decide to pro-actively learn how to make friends in this new city. Let's start you off with some key pointers…
Make Friends With A Few Other Outsiders
A great way to start is to make friends with other people who aren't from that city, here's why…
For starters, you already have something in common, so it's easy to relate to that. Most importantly, they'll share with you what they learned about that city and/or country. You'll get an outsider's look on how the social life works there.
With that key insight, you'll know the main social guidelines. That way, you won't feel shocked and you'll save the time you would have wasted trying to figure it all out on your own. The social life subtleties are often unspoken by locals but outsiders will tell you about them. You'll easily fit in that way, and get ready for making friends.
You can easily find other outsiders in expat sites; they usually organize regular friendly events.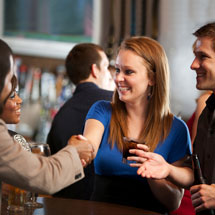 Make Friends With A Few Locals And Attain "Friendship Nirvana"
In my experience, there is a balance to be achieved here. If you only have friends who are not from that city, you won't feel like you really made the transition. If you only have local friends, you tend to feel like an outsider in a group of strangers.
To achieve what I call "friendship nirvana" here, meet both outsiders and insiders, and introduce them to each other whenever possible.
With that, you'll have a group of people who are open-minded and tolerant with others who are different from them. That means, everyone is tolerated and appreciated for their differences, so you won't have a problem fitting in.
Aside from that, the conversations and experiences that will arise from such a mixed group will be mind-blowing.
Avoid Having Friends Who Don't Know Each Other (At First)
If you want to have a great social life in a totally new place, then you need to think in terms of groups of friends, especially at first. Having friends who know each other makes your social life grow faster. Continually meeting people one-on-one is the slow way to do it.
This is the case because people are much more inclined to hang out in groups, as opposed to one-on-one. It's also great because within a group, people bring other friends and introduce them to you.
Friendships are fragile, people are busy but the group-effect keeps people coming back, reaching out and making plans.
To Make Friends In A New City, Learn To Make Friends In General
The ideas above will get you started right, but if you want them to work ten times better, I recommend that you attack the real problem here…
If you have trouble making friends in a new city, then you probably never really learned to make friends as an adult.
Making friends as a kid was easy; you went to the park, to school, or camp and just made friends with anyone who was your size. As an adult, you got more sophisticated and your life and interests became more complex. Making friends became complex as well.
When you learn how to make friends, you can do it anywhere. I recommend that you practice finding places to meet great people, making interesting conversations, staying in touch, and building your social circle. The key is to treat it as a skill and practice as much as possible.
Start Learning Right Now
You can start learning how to make friends by downloading your copy of my eBook here: Get The Friends You Want – Risk Free Trial.
Free Social Skills Newsletter and Secrets to Making Friends
Learn what really attracts friends to you, and:
How to overcome shyness and loneliness

Techniques to keep conversations going

Specific strategies to make new friends and build your social circle