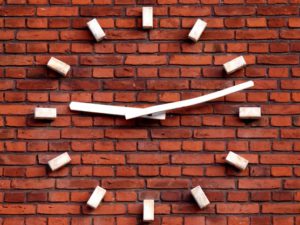 Hey,
If you're trying to grow your circle of friends in a random way, you're probably spending a lot more time than required to get successful at it.
Can you recall a very popular guy that you know of in your city? Is he always talking on the phone? Always head down, fingers clicking, texting people, chatting on facebook, BBM, WhatsApp, LiveProfile, or any of these things?
That's what I see these popular-connected doing. I can't spend hours upon hours of my time connecting. I have too many things I wanna do on a single week or day and plus, I like to be left alone to work on my goals, most of the daytime.
At night, I'm available and I like to meet people and party. Work Hard, Play Hard, F*ck Hard !! 😀
I was forced two years ago to develop a system that allows me to spend only a few minutes a day on my social circle and grow it FAST. It didn't work at first, but after tweaking and testing, IT ALL FELL INTO PLACE.
I think it's time that YOU give it a try !
Three Steps for Clarity and Focus:
This is not what most people do, so bear with me.
Step 1 : List the Relevant People
Put up a contact list and put in it the people you know that meet these criterias :
You've been out with them and liked their company
They're comfortable with sex and dating
They're cool and know how to have fun !
Name this list : the Fun Times List
Step 2 : List the Relevant People you never went out with
Put up another list with people you know, or you don't know that well that seem to have those criterias : Cool, Comfy with sex and dating and Know how to have fun.
You may have these people on your facebook. You may have met them through a friend but didn't really hit it off yet and WANT to include them in your Social Circle.
Name this list : the First Timers List
I name it that way, because, the next time I'll meet them, It will be the first time.
Step 3 : Switch the Cycle ON !
Make plans with each of the Fun Times people in the coming weeks.
Get in touch with the First Timers for a week or two, then invite them to a get together. For example, If I know a guy through a friend and bump into him in a bar and we chat for a bit. I get on facebook two days later and drop him a message. "Hey Jack, nice to see you last time. Let's grab some drinks next week if you're free! Take care, see yah!". The week after, when It's time to go out with a friend, I drop Jack a text message : "Hey, I'm going to Bar-XYZ with a good friend tomorrow night. Come and join!!"
Meet the people you know, invite the people you want to include, introduce them to each other. That's your cycle.
What makes this easy? You only focus on the people on the lists. You save time.
Free Social Skills Newsletter and Secrets to Making Friends
Learn what really attracts friends to you, and:
How to overcome shyness and loneliness

Techniques to keep conversations going

Specific strategies to make new friends and build your social circle